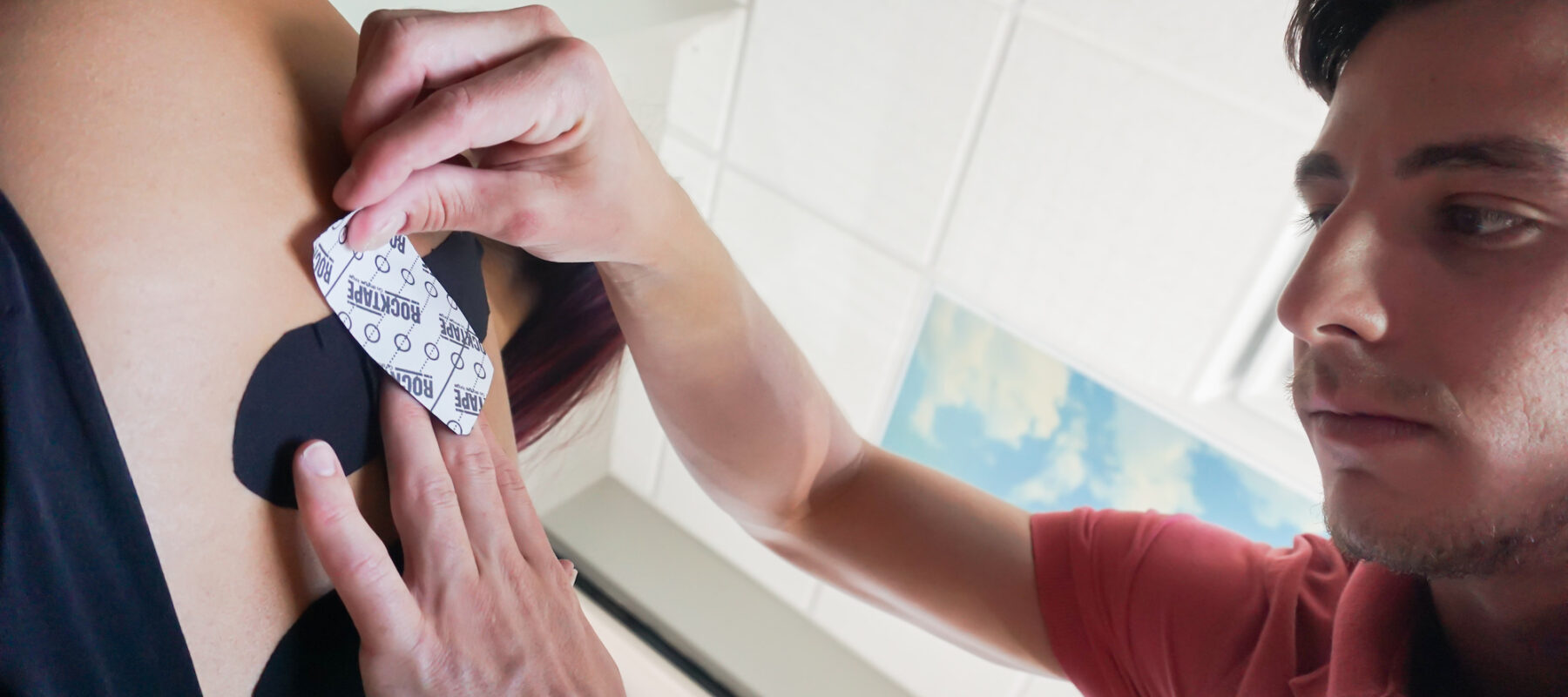 Kinesiotaping
our philosophy
Chiropractic is founded on the principle that true health comes from within, and can enhance your body's natural ability to adapt, heal, and move.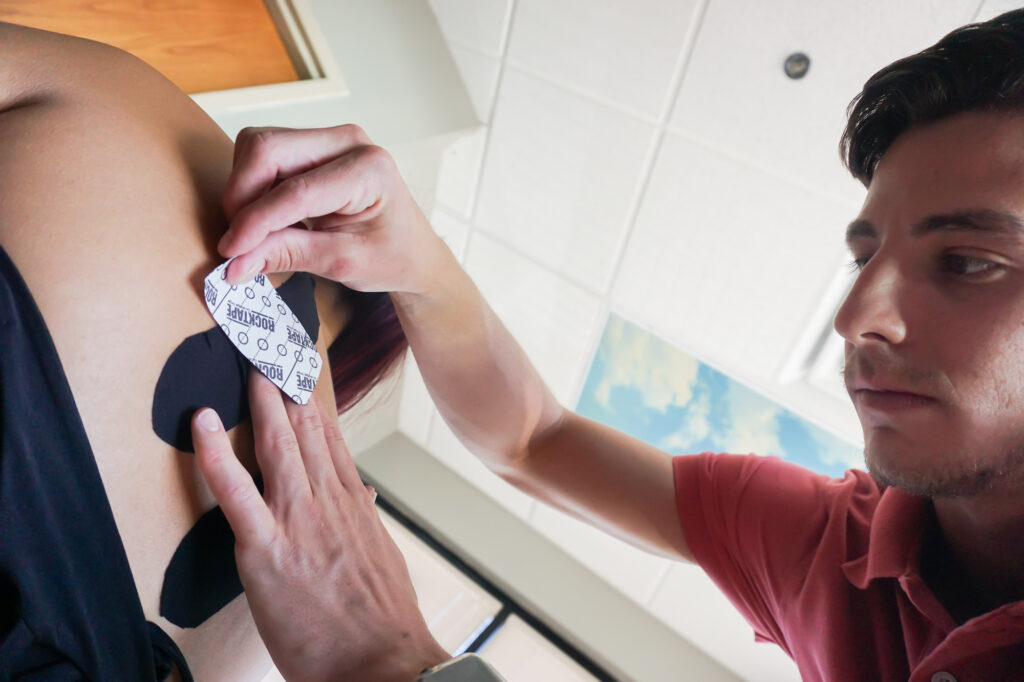 Kinesiotaping or RockTape
Kinesiotape is a rehabilitative taping technique to encourage the body's natural healing process. At the same time, it provides support and stability to muscles and joints without restricting the body's range of motion as well as providing extended soft tissue manipulation to prolong the benefits of manual therapy.
How it works
The kinesiotape creates a "bio-mechanical lifting mechanism" that lifts the skin away from the soft tissues underneath the skin.
This lifting capability is what promotes blood flow, lymph drainage, and pain reduction by opening blood and lymph channels and also reducing pressure on our pain receptors in the area.
Kinesiotape can also be used to stabilize muscles and joints that have been sprained or hurt. Unlike braces and sleeves that constrain and reduce blood flow, kinesiotape can provide support and stability while increasing blood flow.
Common conditions treated include:
Headaches
Low Back Pain
Elbow Pain
Ankle Pain/Sprain
Pregnancy Discomforts
Neck Pain
Drain inflammation